The Next Generation of Artificial Trees
Here at Shajara, we like to think of tree building as a constantly evolving process. Many factors require careful consideration as parts of this process, such as balancing our supply chain with sustainability and cost implications.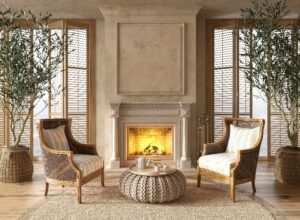 You may not be aware, but the components for artificial trees are sourced and manufactured in several geographic locations worldwide. For example, our ultra-realistic artificial olive trees are manufactured using preserved, natural trunks and branches. Most olive trunks are sourced from European locations, utilizing natural wastage from olive farms, with a close eye on sustainability.  Branches have traditionally been sourced from the USA using a similar natural wastage strategy to the olive trunks. We should of course not forget the skills and knowledge, built on over considerable time, by our Tree Artists, but a key element to making our trees look great is using components that tick the boxes for aesthetics, durability, and sustainability. For some years now, a reliable timber called Manzanita, has been the go-to material for artificial tree branches. This provides the unique aesthetics that our artificial trees are best known for, whilst also being incredibly durable and relatively lightweight.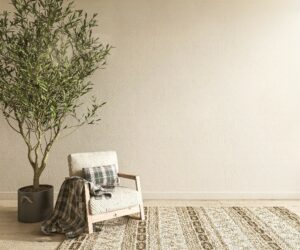 However, this specific material has become increasingly more difficult to source and ship, particularly within the timeframe, and associated cost constraints, with making bespoke artificial trees for the GCC market. Referring back to the process, as a constantly evolving one, we have been looking in great detail for alternative solutions which continue to tick the appropriate boxes for aesthetics, durability, and sustainability. We are delighted to share with you that not only have we achieved this, but we have also improved dramatically on the more traditional manzanita branches, whilst including a considerable cost saving, which is already being passed on to our customers. In a time of hyperinflation, it is certainly a rarity to be announcing price reductions, however, we are now doing exactly that with Shajara artificial plants and trees. Our new branches are very much sustainably sourced, again using natural wastage processes, and in effect recycling them, as they are supplied as waste from other industries and processes. The branches are also indistinguishable from manzanita and absolutely tick the aesthetic box, allowing us to continue making stunning artificial trees for our customers.