Bespoke Artificial Trees
Transform Your Space with Custom Artificial Trees from Shajara – Enhance the aesthetic appeal of your space with Shajara's bespoke artificial trees.
Our trees are custom-manufactured based on any species, size, shape, or color, allowing you to design every element of your centerpiece tree. With our personalized approach, you can match your trees to your unique project requirements and create a remarkable, personal appearance that is sure to impress your visitors. Plus, with our subtle blend of artificial and natural materials, no one will know the difference between our trees and the real thing, giving you all the benefits of plants and trees without any of the upkeep.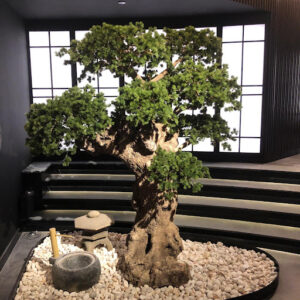 Artificial trees are an exceptional way to bring life and vibrancy to any space. Whether it's a commercial or residential project, the addition of greenery can completely transform the ambiance of a room. With bespoke artificial trees, you have the opportunity to create a unique and customized piece that perfectly matches your vision. These trees in UAE and KSA are designed to be completely tailored to your specifications, from the size and shape to the type of foliage and color.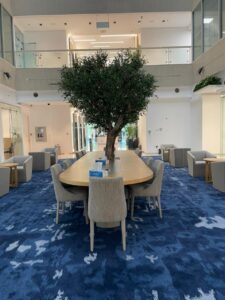 One of the most significant advantages of using bespoke artificial trees is the low maintenance and long-lasting nature of these pieces. Unlike natural trees, bespoke artificial trees require no watering, pruning, or fertilization, making them a practical and cost-effective solution for busy homeowners and commercial spaces. Additionally, they are incredibly durable and resistant to fading, ensuring that they remain looking fresh and vibrant for years to come.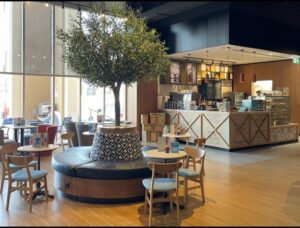 Bespoke artificial trees offer endless possibilities for design and creativity. They can be crafted to match any aesthetic or theme, from rustic and earthy to modern and sleek. With a vast range of materials and techniques available, these trees can be designed to be incredibly lifelike, with natural-looking foliage and textures that are indistinguishable from the real thing. They can also be designed to be bold and eye-catching, with unique shapes and colors that make a statement.
Overall, bespoke artificial trees are an exceptional choice for anyone looking to add greenery to their project. With their versatility, durability, and customization options, they are a practical and stunning addition to any space. Whether you are looking to create a lush indoor garden or add a touch of nature to a commercial space, our bespoke artificial trees in Saudi Arabia and UAE are the perfect solution.
Upgrade your space with Shajara's custom artificial trees today!